MultiClinic 4.0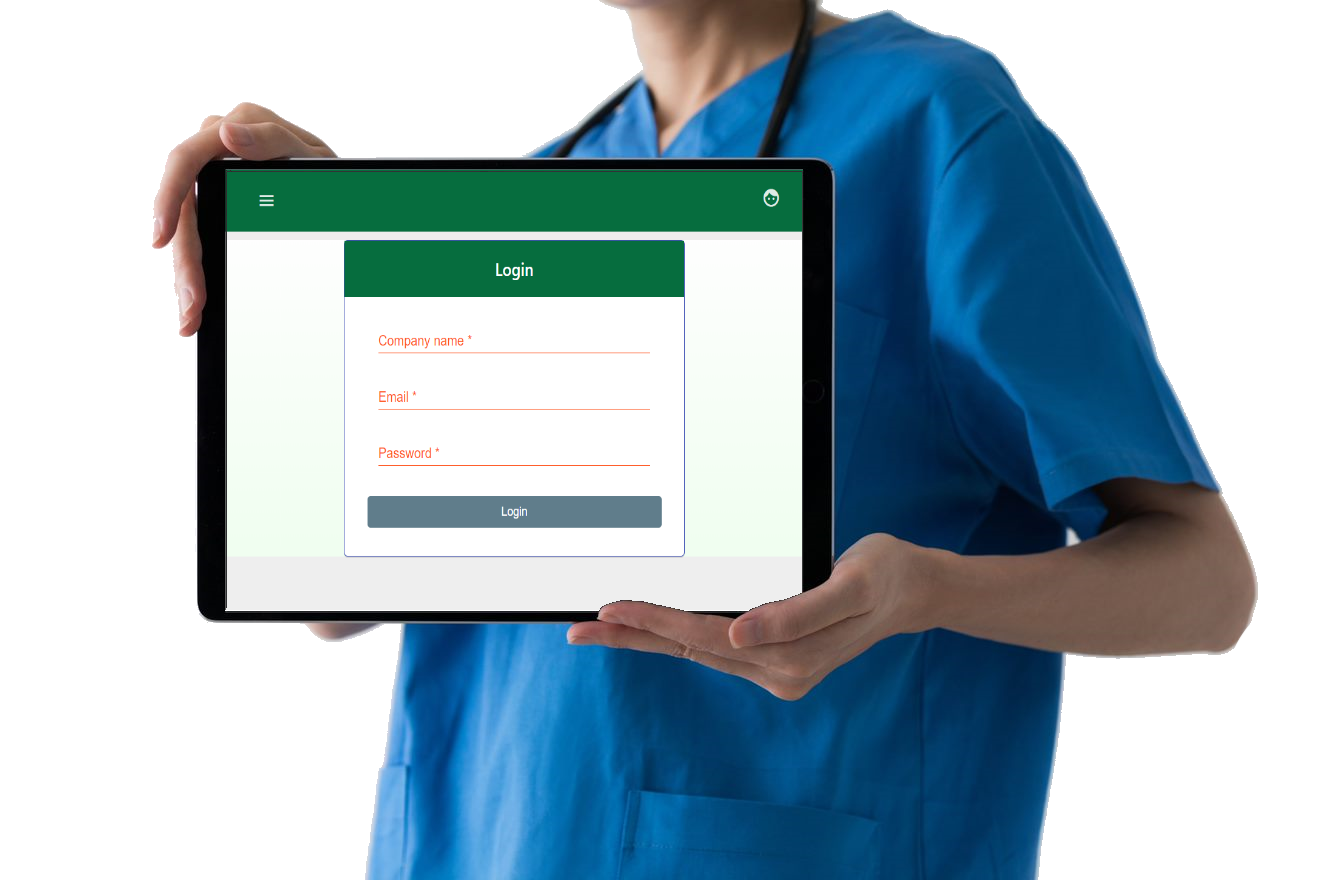 Edit Appointments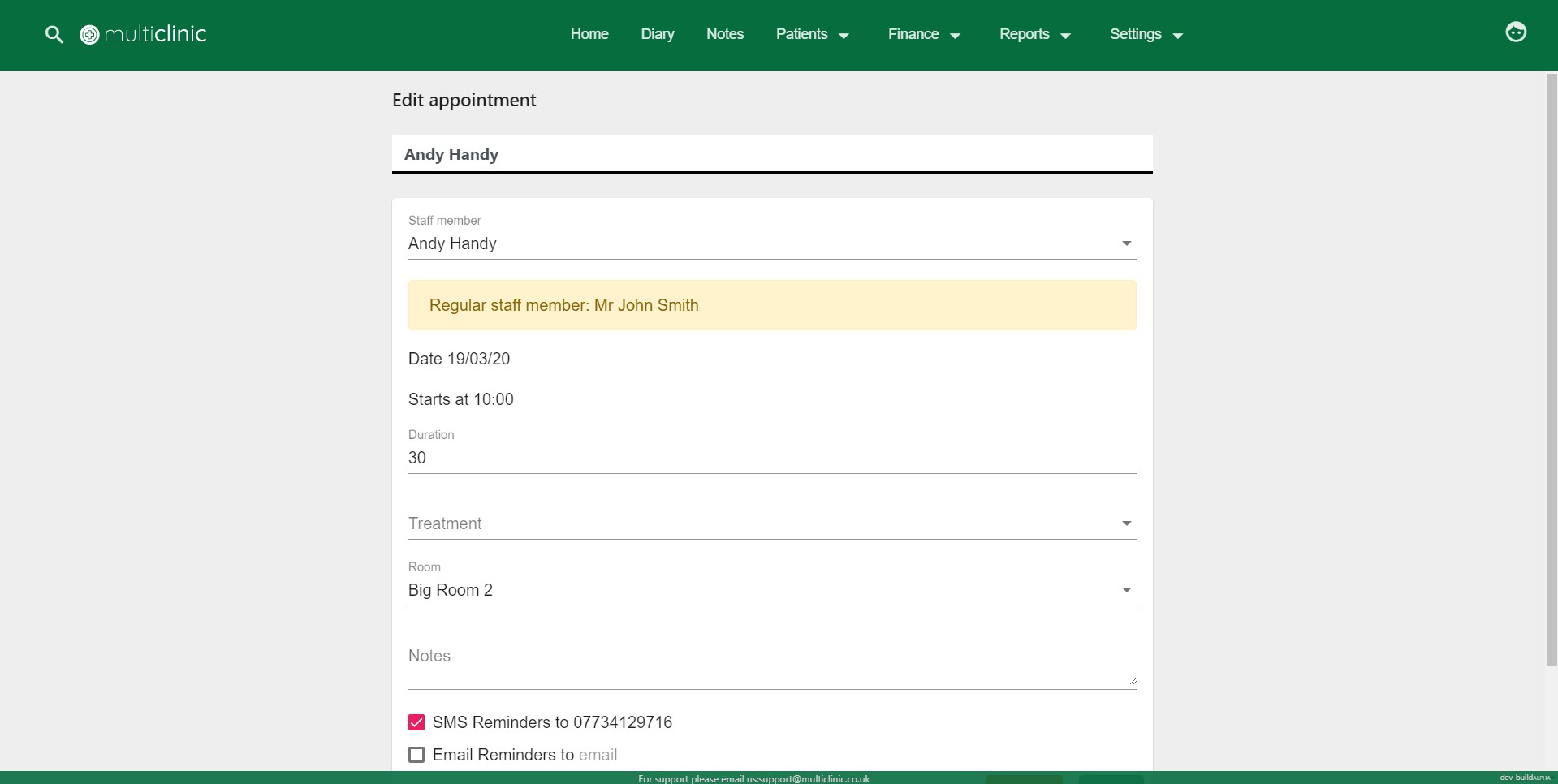 The Diary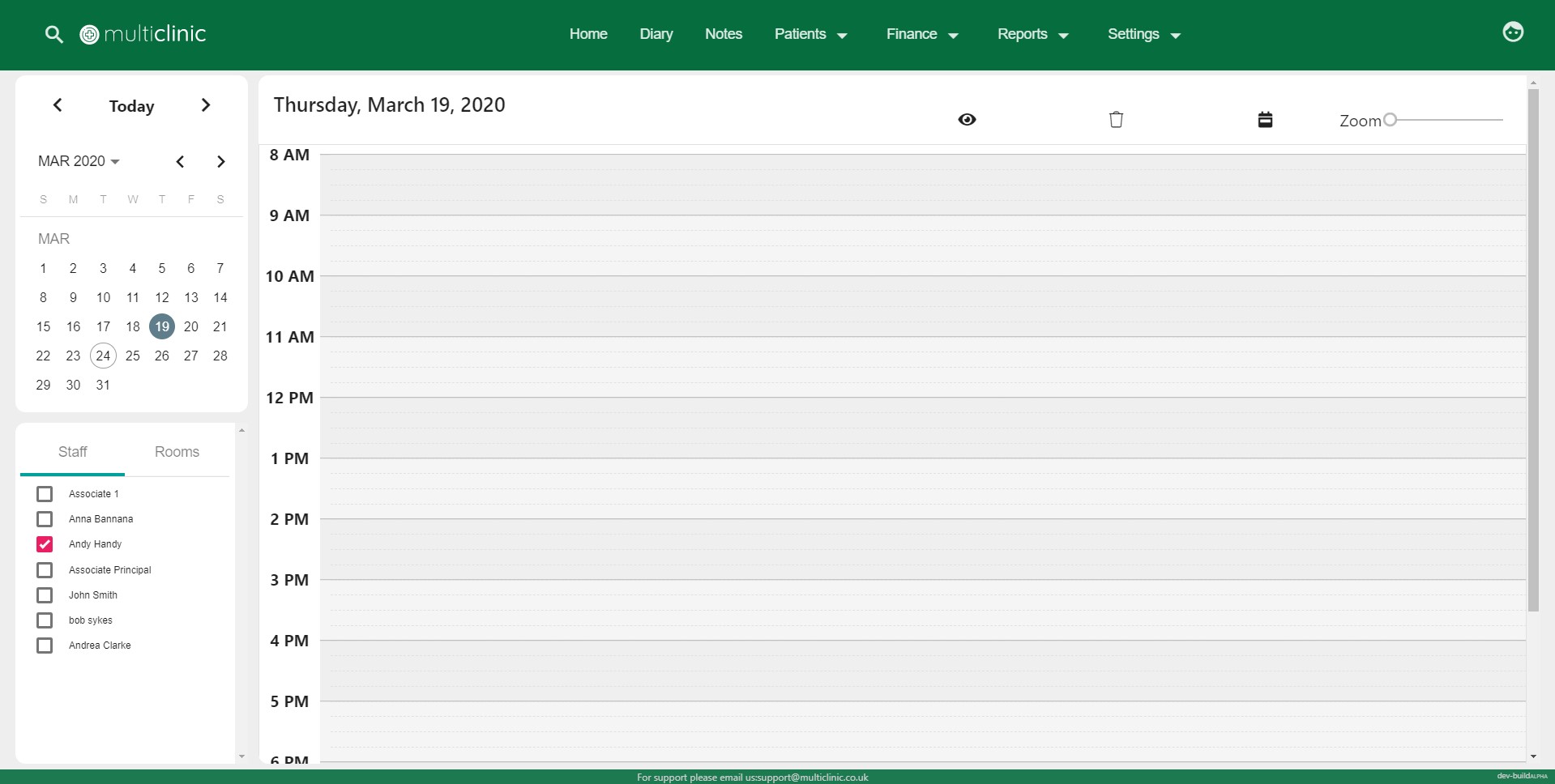 The Diary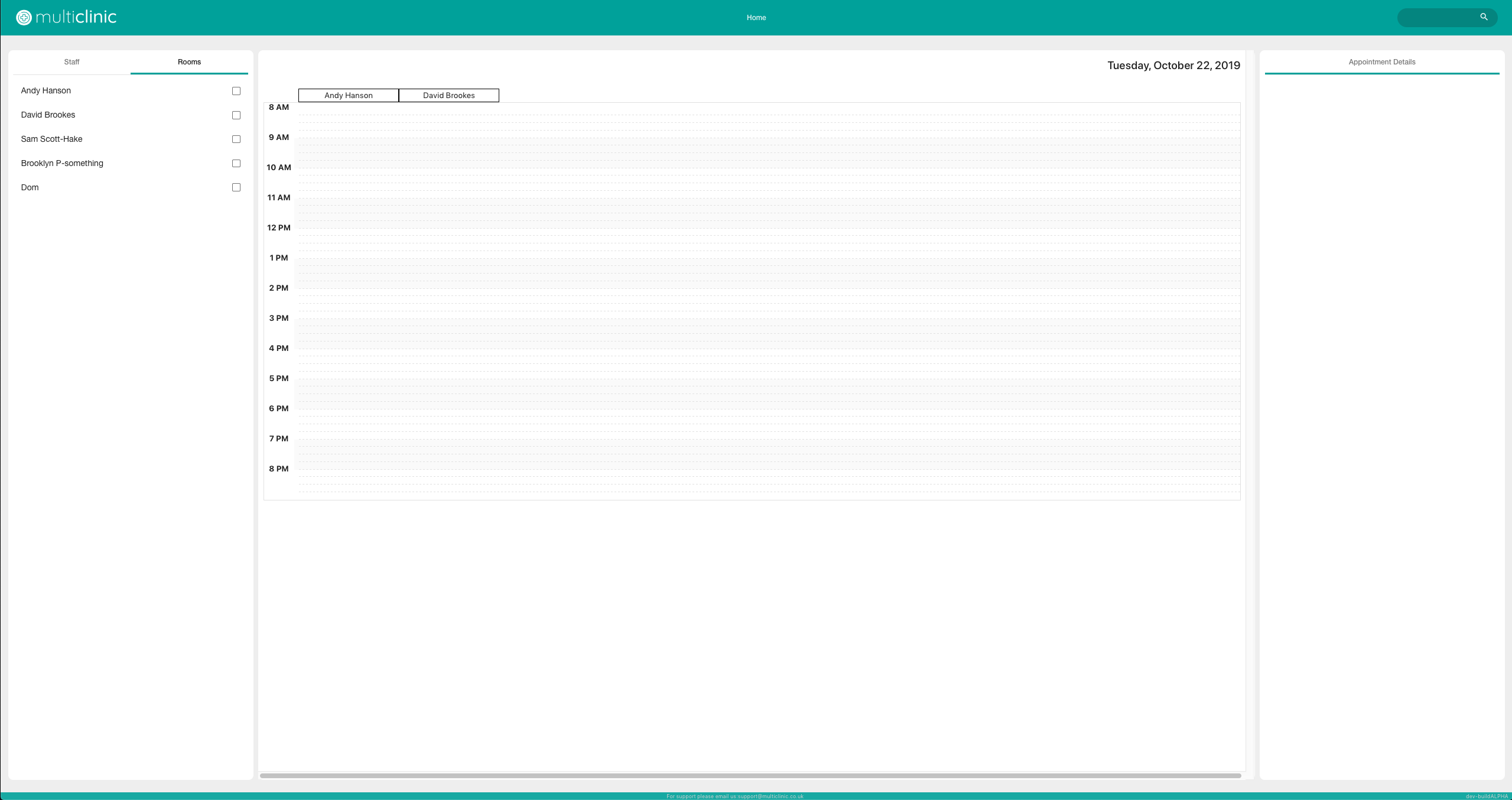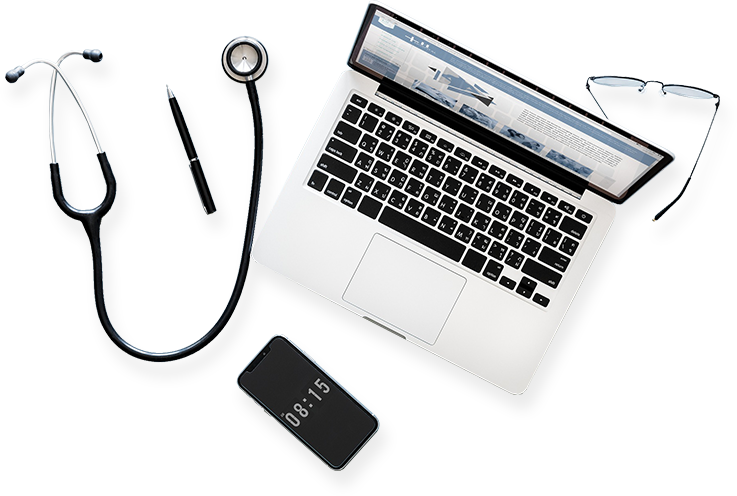 CLINIC MANAGEMENT SOFTWARE SOLUTION
A clinic management package designed from the ground up by the people that now use it every day. It can be used for booking a handful of rooms or even multiple clinics complete with patient notes and full accounting.
MultiClinic allows you to concentrate on your patients:-Reduce the time spent on paper work Monitor your clinics in detail with ease Book Patients on the move
Send appointments to Outlook diary's
Send SMS & E-Mail reminders to reduce DNA
Letter writing Automatic daily backups
Runs on iPad and tablets
Reduce the time spent on paper work
Book Patients on the move
Book Patients on the move
Send appointments to Outlook diary's
Send SMS & E-Mail reminders to reduce DNA
Letter writing
Automatic daily backups
Runs on iPad and tablets
Please get in touch to discuss your requirements advice is free and we are always happy to give it.
Multiclinic is run on our servers at secure locations. Sometimes refered to as Cloud computing this means we do all the hard work such as backing up, upgrading and data redundancy Multiclinic requires no installation and your machine doen't need to have a high spec. If you can access the internet you can access MultiClinic.
MultiClinic is cross platform so you can use it on any computer with an internet connection without installing any software, you can even book patients on your mobile! (subject to handset compatibility). It is user friendly running in a familiar web browser allowing for minimal of training for most users.Now with iPad and Touch Support
READ MORE ABOUT OUR SOLUTION
No two clinics are the same.
Multiclinic allows you to add reports, questionnaires and diary options to make the booking, tracking and finances of your patients as easy as possible, allowing you and your staff to get on with looking after the patients.
It is flexible enough to allow a multitude of disciplines to use it. From acupuncturists to chiropractors, hair dressers to video conference suites. It allows simple web booking to complete financial management. Our various clients add modules as required to allow the system to be as simple or as in depth as required.
Utilise as much or as little as you like
Allows for smooth transition from existing system
All modules included in the price
Multiclinic can provide you with full web site integration. We find most of our customers hand most aspects of their IT to us. This allows us to add online booking, online questionnaires (to allow the patients to fill details in in their own time).
We often setup and administer the clinic network, whether it is just a network printer or a full scale VPN we have the expertise to provide you with the IT solution you need whilst keeping it simple. For more information on our other services please see our sister site www.attend2it.co.uk
Multiclinic is a cross-platform multi-user clinic management programme. It has no limits to the number of patients, clinics or users. The system can be accessed locally within the clinic from anywhere on the network by any authorised user, this can be done wirelessly if required. The ability to securely access the system off site is also available from any computer and most new mobiles.
Complete financial management
Multiple clinics, staff and rooms
View sales by staff, treatment, room, clinic and/or date.
Commissions and fees administered easily
Purchase orders module allows for a complete P&L
Comprehensive information to aid in your accounts.
We provide:-
Nightly backups
Backup servers to host your data in emergencies
Training
Report writing
Extra Modules
24hr 365 day emergency support (cost incurred)
Standard 24hr E-mail support
Standard Hosted Package
Prices start from just £35 if you book now!
We offer two different ways of accessing MultiClinic; Hosted and hosted. Un-hosted prices can vary wildly depending on your existing set up and number of users so please get in contact to arrange a free no obligation quote. However we find most customers go for hosted as it the easiest and quickest way to get started. We can have you up and running within 24hrs, some times less.
We can also host your e-mail for you, with links into multiclinic to aid in patient and clinic management.
Frequently Asked
Questions

Louise Hampton
Attend2Health
"Having not found a program that would do everything we needed it to without being too generic we settled on Multiclinic. With the new upgrade we get a system designed for our sector giving a good balance between features and complexity."

Carole
Clinic Owner
"Having a system that is online means i can book appointments on the go. The licencing also means we can have lots of people using it at the same time for not too much money which is nice"
Contact Us
Demos
We'd love to show you how easy our software is to operate and how we can make your clinics computerised with ease, the demo is free with no obligation and requires no installation. So please fill in an application to get started and see how you could start saving time and money today.
If you prefer we can demonstrate the system onsite, walking through the various features available.
Installation
We are happy to advise over the phone for free on what machines, phones and systems you might need (or how to adjust your existing setup). If required we can perform a site visit to assess your requirements further. If any installation work is required then we can carry this out for you or in the case of a new clinic design the systems and pass the plans onto your nominated contractors.
We sure you have lots of questions and we are happy to offer advice for free on all aspects of switching to a computer system. If you would like somebody to come and visit you or if you just want some advice over the phone then please get in contact.
If you're not sure if a computerised system would work for you and would like a trial run without any start up cost or contract then we can offer that as well.
The trial costs £50 + VAT per month. You may upgrade to the full program at any time during or after the trial. There is no contract and you may choose to leave at any time. Please note, personalisation, SMS reminders, telephone integration and data imports are not availlable in the trial.